Mission Trip Information Session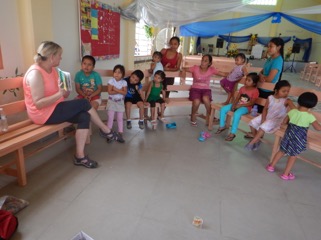 Interested in serving on an IPC mission trip in Zambia or Mexico this summer? Come to this information session to learn more before the January 5 sign up deadline. Here's a look at the mission trips:
Chiapas, Mexico (June 2- June 10, 2018)
The team will do light construction work on a church and help with a Vacation Bible School for local children. This partnership with Medical Mission, Inc. and missionaries Dr. Salvador and Irma de la Torre is a few years old and growing.
Mwandi, Zambia (May 26-June 9, 2018)
A team of up to twelve people will participate in several different activities at Mission Mwandi including: light construction/maintenance projects; work with children at the Orphan and Vulnerable Children Center, a local pre-school and the Basic School (grades 1-12); and assist with the "elderly orphan" center, the mission hospital and outpatient clinics, and the local United Church of Zambia congregation. IPC has had a partnership with Mwandi Mission for more than 25 years.
Cost for lunch: $10 RSVP by November 12